Services
Ads & PPC
Take control of your multi-channel ads in one place. Get your business visibility where people spend most of their time.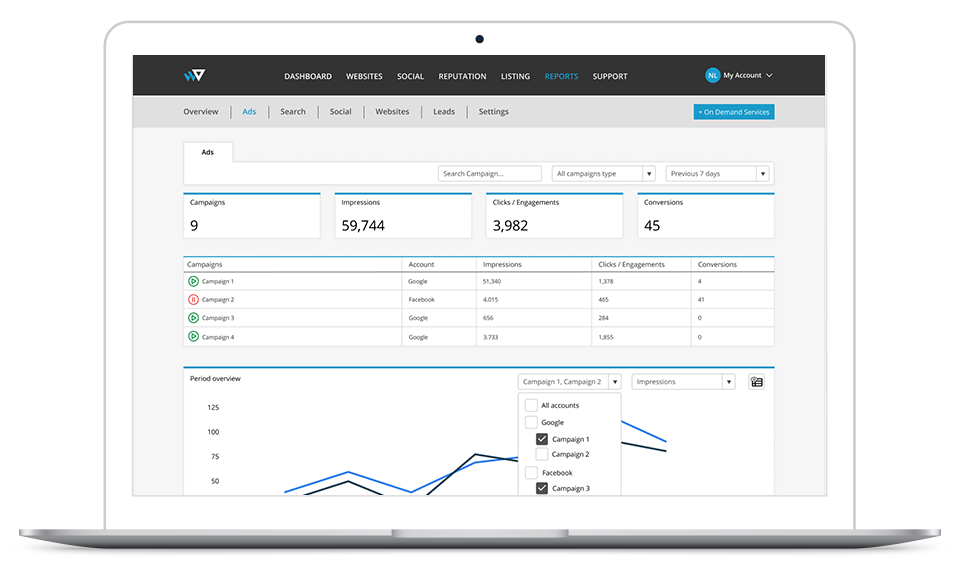 Track ad campaigns
Our team will manage your online ads on Google and Facebook. You can track all your views, clicks and leads in WebDigital. Get an overview of best performing keywords for search ads. Our team will create campaigns that best fit your business.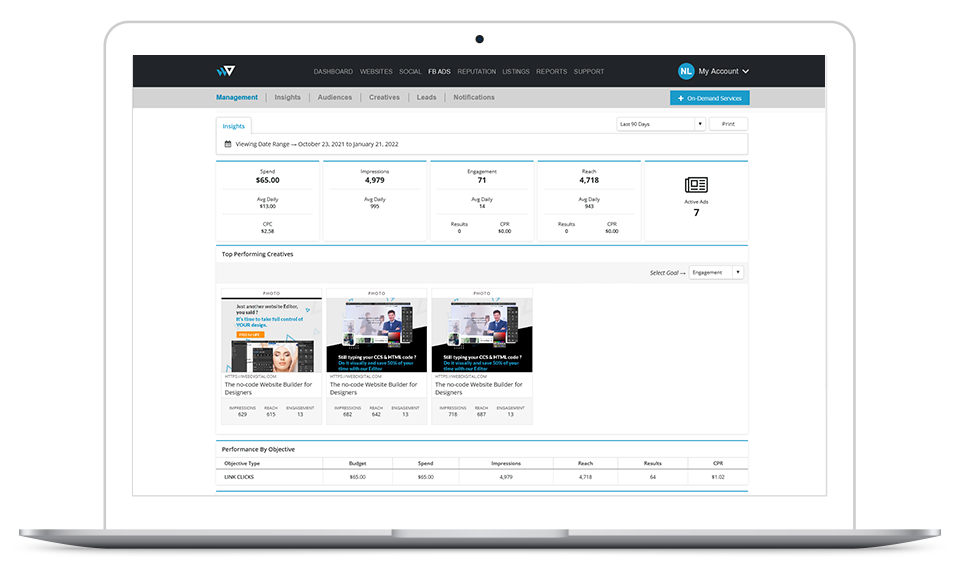 Social advertising
Social ads make it possible for you to target interest groups specific to your business. Create, deploy, and analyze localized social advertising campaigns all in one place. Reach your targeted local audiences in just a few clicks.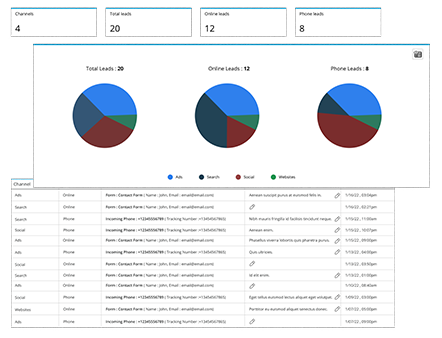 All your leads in One Place
Track your digital leads through the four main channels - Organic Search, Google Ads, Social Ads and Website Forms. In addition you have the option to track and record incoming calls from your website to understand your consumer needs and better see return on investment. Want more power? Add comments on your leads through the platform for better follow up and management. We keep all this important information organized, so you can spend your time getting back to business!